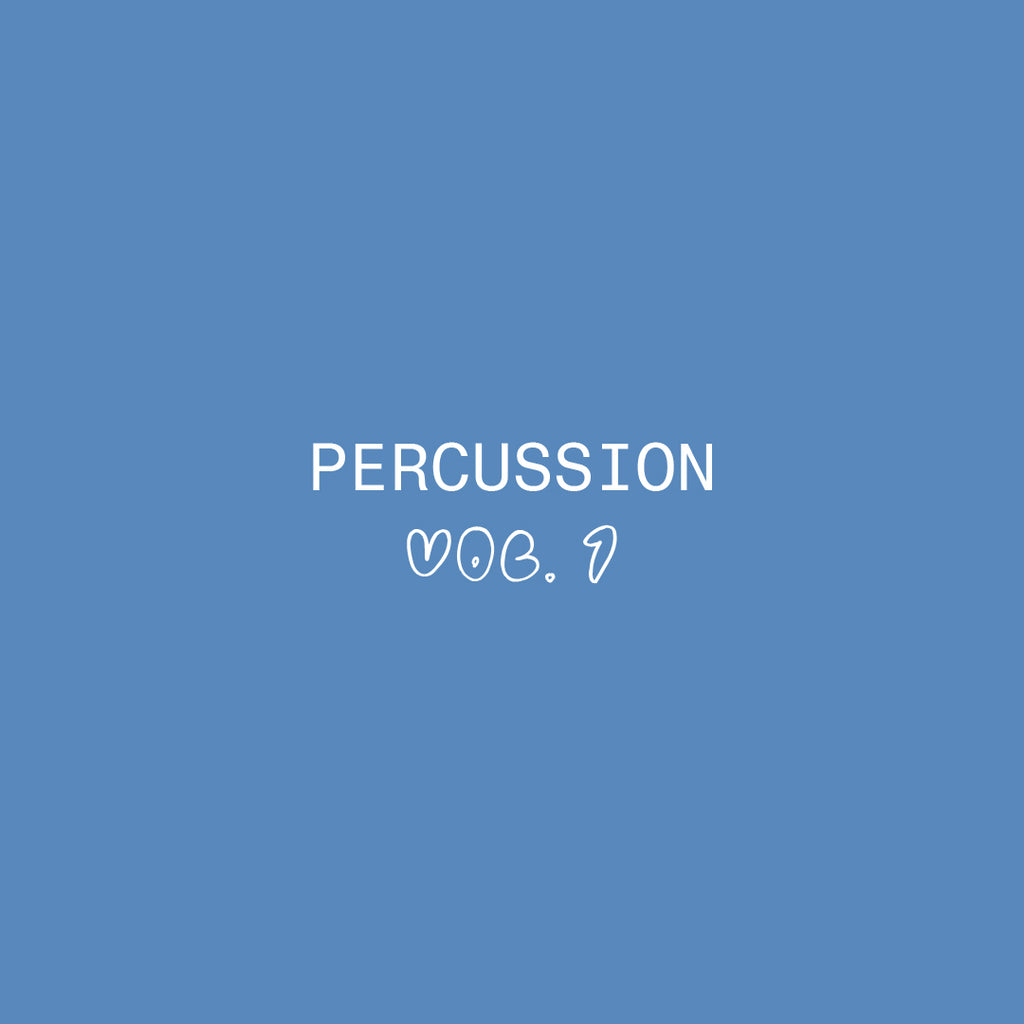 Percussion Volume 1
268 percussion one-shots
13 percussion loops
Recorded at Sun Drop Sound in Florence, Alabama.

Engineered by Austin Motlow.
Mixed and mastered by Mark Falk.
Percussion Volume 001 is a unique collection of carefully curated acoustic, organic, and versatile percussion samples. The sounds are processed using analogue hardware and vintage gear - think characterful Hi-Fi. The samples can be dropped in your session to add that extra sparkle and finishing touch to your mix or completely distorted, mangled, and experimented with to make your own. The session was fuelled by a fantastic lunch from Bunyan's Bar-B-Que so it's got that special sauce.

* NOTE: this pack does not include a fire extinguisher for all the heat you're about to create. *
Instruments include brushes, cabasa, clave, conga, cow bell, flexatone, gong, hand drum, hoofs, jingle bells, kick drum, metronome, rainstick, shaker, toy percussion, tambourine, toms, triangle, and misc.

Gear used includes a binaural head, stereo Royer r-121, Telefunken ELA M 260, vintage EMT stereo plate reverb, vintage spring reverb, tons of outboard gear and a Neotek Elan console.